Tbilisi Youth Orchestra (TYO) was founded by the composer Mikheil Mdinaradze and the conductor Dr. Mirian Khukhunaishvili with the support of the Tbilisi City Hall at the Tbilisi National Youth Palace in 2019.
Tbilisi National Youth Palace is one of the most prestigious, large scale and multi profile educational institutions for young people in Georgia. The National Youth Palace has an appropriate infrastructure (Venues for the concerts and rehearsals) to host the medium scale orchestra.
TYO is a special place, where the young musicians have a possibility to learn a lot from each other as well as from the professional performers in a friendly environment. They share the stage with the experienced soloists as well as have an opportunity to perform as the soloists themselves.
The main goal of  TYO is to develop the creative talent of young musicians, provide them with the necessary skills to become a high profile orchestra musician – achieve professional perfection. Various professional musicians are visiting orchestra permanently with their master classes, among others: George Babuadze (Principal Violin at the Osaka City Orchestra), Tamar Bulia (Leader of the II Violin of the Tbilisi State Opera Theatre's Orchestra), Levan Tskhadadze (Concert Clarinetist), Giorgi Gvantseladze (Principal Oboe at Bavarian State Opera).
TYO annually performs with 15-20 concerts on average.
In November 2019 the orchestra founded the festival Mozartomania and performed all-Mozart program.
After one year of establishment of TYO, the orchestra was invited to participate at the Young Euro Classic in Berlin, July 2020. Due to the latest COVID 19 Pandemic festival was postponed and will be held in 2021.
Artistic Director and principal conductor of the orchestra Dr. Mirian Khukhunaishvili regularly cooperates with Georgian and European professional orchestras.
The Director of the orchestra famous Georgian composer Mikheil
Mdinaradze, along with the career of a composer has a long-time experience in
planning and organizing various Music, Theatre and TV productions.
The orchestra  manager Mariam Karalashvili is a musicologist and marketer, currently holds a  position of Head of Administration of Tsinandali Calssical music Festival and at the same time being a Marketing manager of Tbilisi State Conservatoire.
String section Coach – Tamar Ebralidze
Wind section Coach – Dimitri Bokolishvili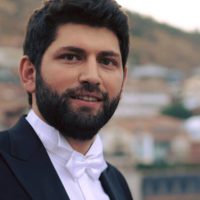 Mirian Khukhunaishvili
Co-founder and Artistic Director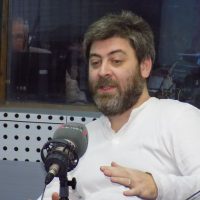 Mikheil Mdinaradze
Co-founder and Director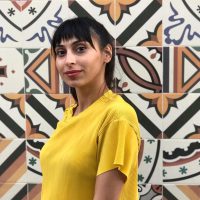 Mariam Karalashvili
Orchestra Manager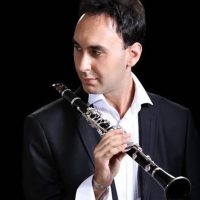 Dimitri Bokolishvili
Wind Section Coach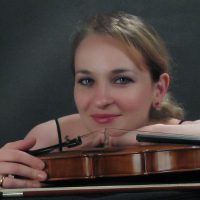 Tamar Ebralidze
String Section Coach